Welcome to the website for the Anthropology Laboratory and Museum! Temple Anthropology students are hard at work developing virtual exhibits and digitizing our collections. Check back in regularly for updates.
For more information, please contact anthlab@temple.edu, or come see us during the spring 2019!
Featured Item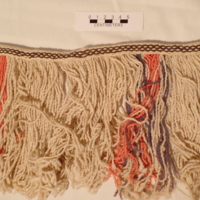 A cotton belt/ hip band consisting of a heavy, narrow white and black woven band; white, blue, and pink fringe; and white string at either end.…
Featured Collection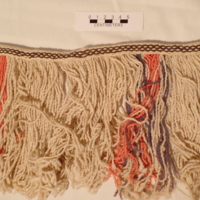 The presented collection showcases 259 ethnographic materials collected from the Kaxinawá people of Peru by researcher Kenneth Kensinger. It was…
Featured Exhibit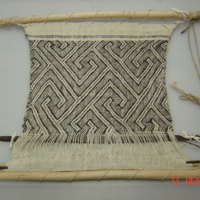 The Temple University Anthropology Laboratory houses two important examples of indigenous South American weaving: The Cashinahua of Amazonian Peru and...