Max "Boo Boo" Hoff (1895-1941)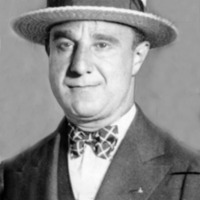 Born to immigrant Jewish parents in South Philadelphia, Hoff rose to become the "king of Philadelphia bootleggers." "Boo Boo" was the chief proprietor of businesses involved in the diversion of industrial alcohol, including the Quaker Industrial Alcohol Company, the Glenwood Industrial Alcohol Company, and the Consolidated Ethyl Solvents Company. His two closest bootlegging allies were Charles Schwartz and Samuel Lazar. Their diversion plants were protected by police and politicians with whom the Hoff group had arranged protection.
Hoff also had interests in several upscale clubs, including the Ship, the Piccadilly, and the Turf Club. Hoff participated in Philadelphia and Atlantic City gambling ventures before, during, and after prohibition. Hoff avoided lending his own name to bootlegging fronts by working through the Franklin Mortgage and Investment Company and the Union Bank and Trust Company. The funds were then channeled into legal investments, primarily in real estate ventures. Hoff headquartered his operations from a suite on the second floor of the Sylvania Hotel in center city. Hoff was never prosecuted as a bootlegger, despite evidence collected by the 1928 Grand Jury probe that he was involved in liquor and weapons distribution.
Hoff was perhaps better known, in his day, as a top boxing manager and promoter, rivaled locally only by Herman "Muggsy" Taylor and Phil Glassman.
His Ship Club was a popular hangout for the sporting crowd. Much of his fortune was lost during the depths of the Great Depression. Repeal made his diversion plants obsolete, and his tax battles with federal authorities coupled with the excessive spending and betting habits typical of Hoff and his peers finally drained his coffers. In 1941, he died quietly in his bed. Hoff was 46.