Mickey Duffy (1888-1931)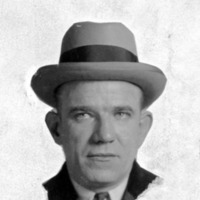 Born William Michael Cusick, his collection of Irish pseudonyms, including John Murphy, George McEwen, and most famously, Michael "Mickey" Duffy, masked the fact that his parents were Polish immigrants. Duffy was involved in petty crimes as a young adolescent, and gradually moved on to more serious offenses. He was involved in armed robbery and truck hijacking before rising to become the most famous of the beer bootleggers in the Delaware Valley. Duffy owned "high powered beer" breweries in Philadelphia, Camden, and South Jersey.
His most frequent partners included Max Hassell (a former rival based in Reading), Harry Green, James Richardson, Charles Bodine, and Nicholas Delmore. Duffy also became the owner of several upscale clubs, including the Perkin and the Cadix. On February 25 1927, an attempt was made on Duffy's life as he left the Cadix. The alleged perpetrators were Peter Ford and Francis Bailey, members of a rival beer bootlegging group headed by Bailey and his two brothers, James and Harry.
In 1930, the murder of John Finiello, a federal prohibition agent conducting a raid on an Elizabethtown, New Jersey brewery owned by Duffy and several partners, caused efforts to clamp down on Duffy's activities to be intensified. A rift apparently developed between Duffy and some of his associates including his body guard and chauffeur, Joseph Beatty.
On August 31, 1931, while staying at the Ambassador Hotel in Atlantic City, Duffy was murdered. The case was never solved, although the alleged perpetrators were said to be comprised of disgruntled partners plotting to seize Duffy's share of the beer market.
In December 1931, two of the accused conspirators, Samuel E. Grossman and Albert Skale, were murdered at a club on Watts Street and Girard Avenue in Philadelphia. Another wave of gang killings was underway, this time among three separate factions of bootleggers once tied in some way to Duffy.