The Lanzetti Brothers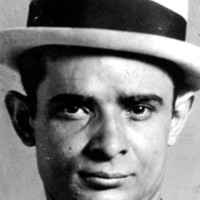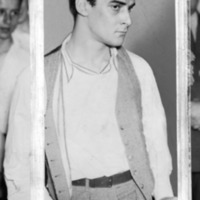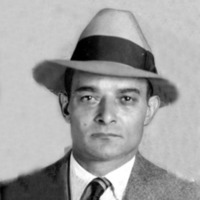 The six Lanzetti brothers, Leo, Pius, Willie, Ignatius, Lucian, and Teo, were notorious gunman, numbers gamblers, narcotics dealers, and liquor bootleggers in South Philadelphia during the 1920s and 1930s. The Lanzettis organized an "Alky Cooking" supply network by providing a contingent of row house dwellers with home stills and paying them to produce saleable liquor.
The Lanzettis then sold the liquor at marked up prices. Their most trusted associates included Louis "Fats" Delrossi and Michael Falcone. At various times, the Lanzettis feuded with several different groups of racketeers in South Philadelphia, as well as with Mickey Duffy and some of his partners. The Lanzettis' criminal careers were marked by frequent arrests and brutal violence. Between 1924 and 1939, at least one brother was involved as a suspect or a material witness in no less than fifteen murder cases, including Pius' detainment (and dismissal) during the early stages of the investigation into the murder of Mickey Duffy. Leo, the eldest, was killed on August 22, 1925, as he left a barber shop at 7th and Bainbridge Streets, in an apparent retribution for the murder of a rival dope peddler and bootlegger, Joseph Bruno. He had been killed by Leo and Ignatius, four days earlier at 8th and Catherine Streets. Enemy bullets claimed the lives of Pius, on New Year's Eve, 1936, and Willie, on July 2, 1939.
The Lanzettis became something of a local media fixture during their heyday. Each brother was given a distinctive character trait in stories written about the family of gangsters: Leo, before his murder, was the family leader; Pius was the "Brain;" Ignatius was always impeccably dressed; Lucian had the most explosive temper; Willie was the quiet one; and Teo, the "Baby" of the family, made women swoon with his matinee idol good looks. By 1940, however, the Lanzetti name virtually disappeared from the Philadelphia crime scene. Leo, Pius, and Willie were dead. Teo was in Levenworth Prison on a drug trafficking conviction. Ignatius, released by the U.S. Supreme Court decision declaring unconstitutional the New Jersey "Gangster Law" under which he and Delrossi had been held in prison since 1936, was said to have joined Lucian and their mother in fleeing to Detroit after Willie's murder.