Join the Tanks

Tanks were first used in battle on September 15, 1916. Plagued by mechanical problems, they remained works in progress throughout the war.

In the Battle of Amiens, which began August 8, 1918:
414 tanks in action on the 8th
145 tanks in action on the 9th
85 tanks in action on the 10th
38 tanks available on the 11th, all in need of repairs.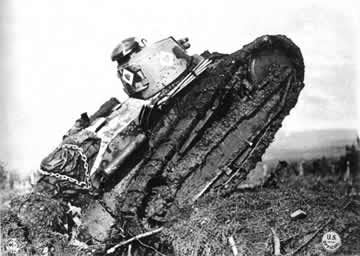 U.S. Renault tank of C Company, 327th Battalion
Photo courtesy of the
Photos of the Great War
Web site.
Used with permission.